"Niru Yoga Homestay, Yoga Pathshala Pvt. Ltd., and Yoga Alliance Nepal are three companies located in the same place, and they share the same owner. If you are searching through any website, please ensure that these three companies are registered with the Government of Nepal."​
"Niru Yoga Homestay, Yoga Pathshala Pvt. Ltd., and Yoga Alliance Nepal are three companies located in the same place, and they share the same owner. If you are searching through any website, please ensure that these three companies are registered with the Government of Nepal."
Nirvana in Nepal: A Yoga Journey to Tranquility and Tradition
Experience yoga in Nepal, a haven for enthusiasts worldwide. Immerse yourself in breathtaking landscapes and embrace the tranquility that inspired ancient rishis. Nepal's rich flora and fauna create a perfect backdrop for yoga tourists. At Niru Yoga Homestay, explore mountains, rivers, and waterfalls on foot, discovering local flora and Ayurvedic herbs. Engage in yoga and meditation amidst awe-inspiring surroundings. 
In a fast-paced world, we preserve Nepal's traditions and gladly share them with you. Indulge in delicious Nepalese food at our humble abode, reconnecting with your inner self. Visit Niru Yoga Homestay and Retreat Center for a transformative experience, blending culture, nature, and spirituality.
"Inner Peace: The Benefits of Yoga"
Where is the Homestay?
The homestay is nestled in the picturesque village of Nagarkot, located in Nepal's captivating Kathmandu Valley. Just 22 km away from Kathmandu airport, Nagarkot offers a tranquil escape from the bustling city life. Situated a mere 4 km from the esteemed world heritage site of Bhaktapur, it serves as an ideal base for exploration. Additionally, a short 10 km drive will transport you to the hilltop, renowned for its awe-inspiring sunrise and sunset vistas, as well as breathtaking views of the snow-capped Himalayas
What can be found at the homestay?
At the homestay, you will discover a dedicated yoga hall and a serene meditation area where you can practice and find inner peace. Each room is equipped with a continuous supply of hot water, ensuring your comfort throughout your stay. Indulge in nutritious meals prepared in the traditional Nepalese style, showcasing the flavors of the region. Stay connected with complimentary wifi access. The homestay boasts several fruit trees and a charming backyard garden, providing a refreshing atmosphere.
We are committed to providing exceptional service and organizing various activities to enhance your experience. Choose from a range of offerings, including Himalayan yoga retreats, invigorating jungle treks, guided bushwalks, cozy campfires, enchanting bird watching sessions, captivating cultural programs, exhilarating rafting adventures, and thoughtfully curated tour packages. We also provide convenient pickup and drop-off services for your convenience. To make a booking, please click here. .
Additionally, we offer a diverse selection of yoga retreat packages, catering to different preferences and durations. Whether you're looking for a short 2-day retreat, a rejuvenating 4-day escape, a transformative 6-day experience, a detox retreat spanning 10 days, a comprehensive Prana Shakti Yoga Course encompassing all aspects of yoga, or specialized classes like Sound Healing (for beginners or advanced practitioners), Chakra Healing, or Teacher Training Courses (ranging from 250hrs to 550hrs), we have something to suit every individual's journey. For more details, please click here
Our popular yoga retreat packages.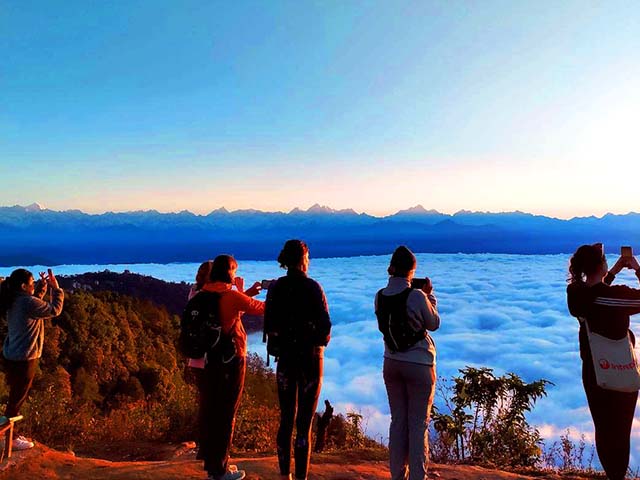 Two days resting retreat
Niru Yoga Homestay with Yoga Retreat Center offers a two-day, one-night resting yoga with hiking retreat package.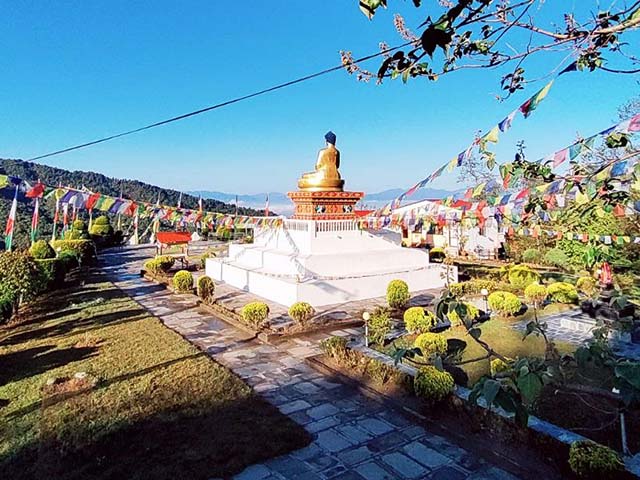 4 days relaxing yoga retreat
Niru Yoga Homestay with Yoga Retreat Center offers a four-day, three-night relaxing yoga retreat package.​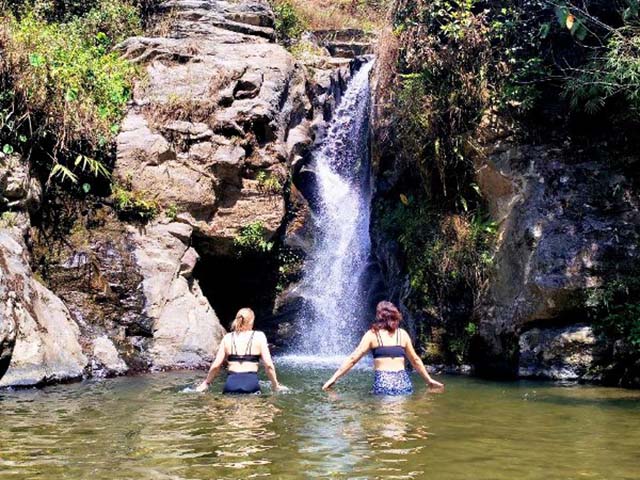 Niru Yoga Homestay with Yoga Retreat Center offers a six-day, five-night extended (full) yoga retreat package.​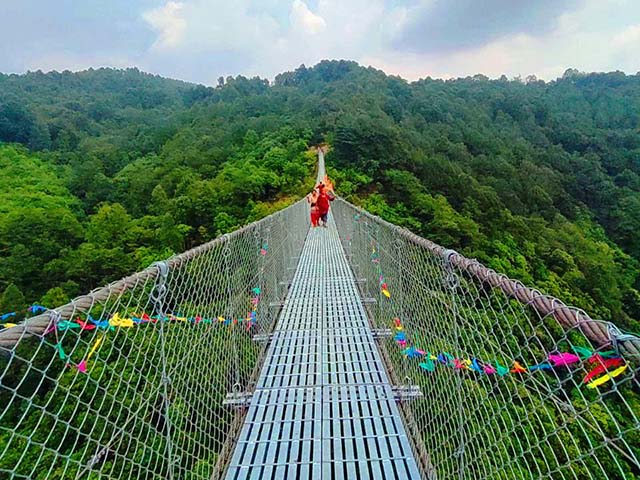 Niru Yoga Homestay with Yoga Retreat Center offers a ten-day, nine-night extended (detox) yoga retreat package.​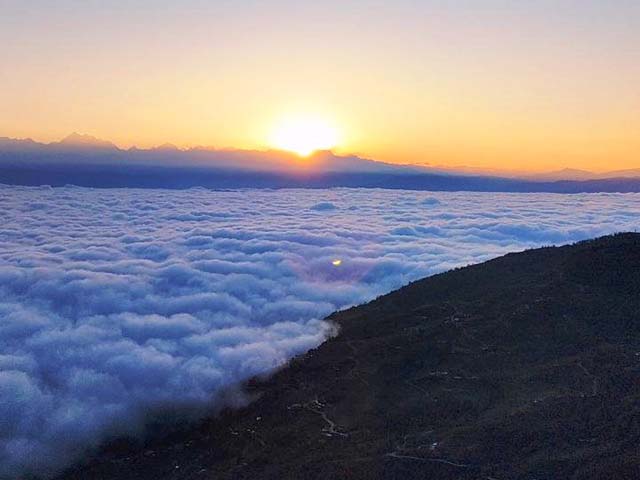 Niru Yoga Homestay, in collaboration with the Yoga Retreat Center, offers a ten-day, nine-night All-in-One Yoga Retreat. This immersive experience provides deep knowledge in yoga, pranayama, mantra, mudra, chakra, and sound healing.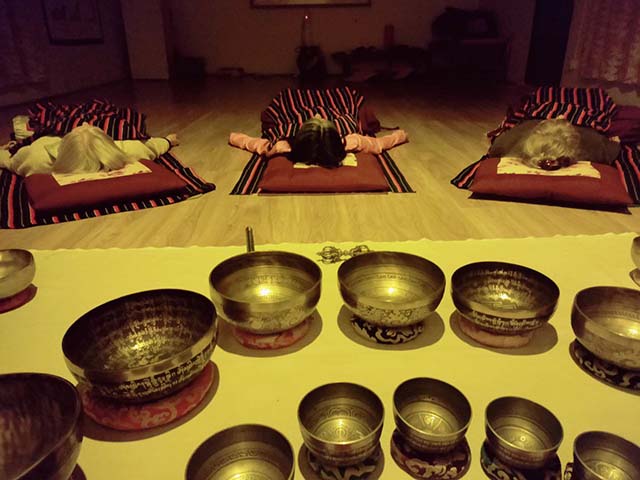 Niru Yoga Homestay, in collaboration with the Hiking Retreat Center, offers a specialized four-day, three-night Sound Healing and Chakra Healing Advanced Course combined with a yoga retreat.